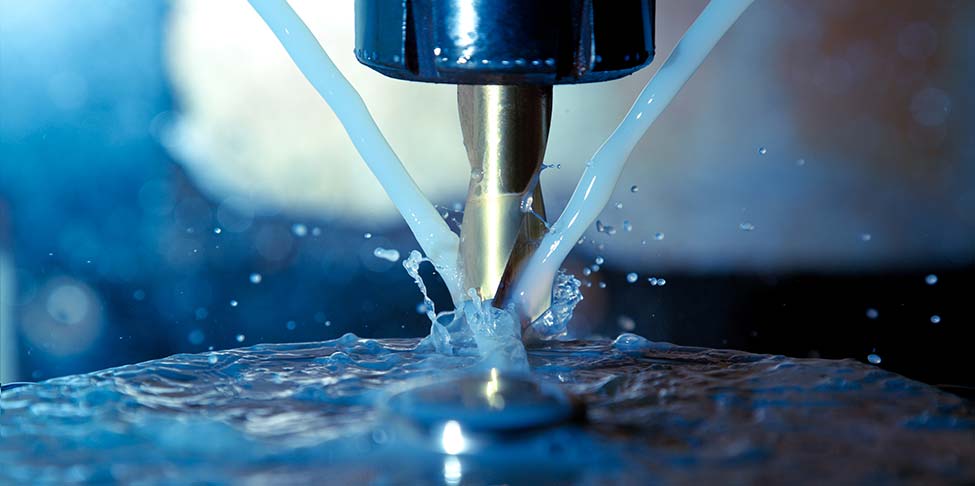 Water-miscible metalworking fluids
Optimise
consumption
Our water-miscible metalworking fluids are suitable for all machining processes and materials – and offer the perfect combination of high performance and low consumption.
For both universal and individual applications, our water-miscible metalworking fluids meet all your customers' requirements – whether reduced application costs, long service life or low tool wear.
This product range offers you a choice of:
amine-free metalworking fluids
boric acid-free metalworking fluids
conventional metalworking fluids
semi-synthetic metalworking fluids
fully synthetic metalworking fluids
ester-based metalworking fluids
formaldehyde-free metalworking fluids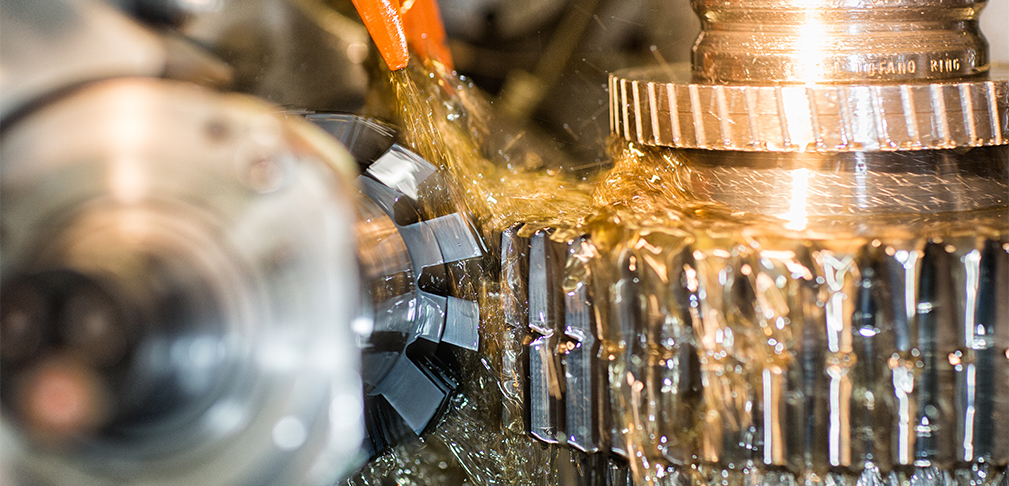 Neat oils
For top
performance
For machining and chipless metal forming, our neat oils ensure excellent surface quality and maximum dimensional accuracy.
This may be of interest to your customers: neat oils are liquid tools that optimise the manufacturing process, reduce maintenance costs and minimise wear. At the same time, they meet all the requirements in terms of performance, efficiency, occupational safety and environmental protection.
This product range offers you a choice of:
cutting oils
grinding oils
drawing oils
slideway oils
ester-based machining oils
grinding oils based on medicinal-grade white oil
multifunctional oils
products for minimum-quantity lubrication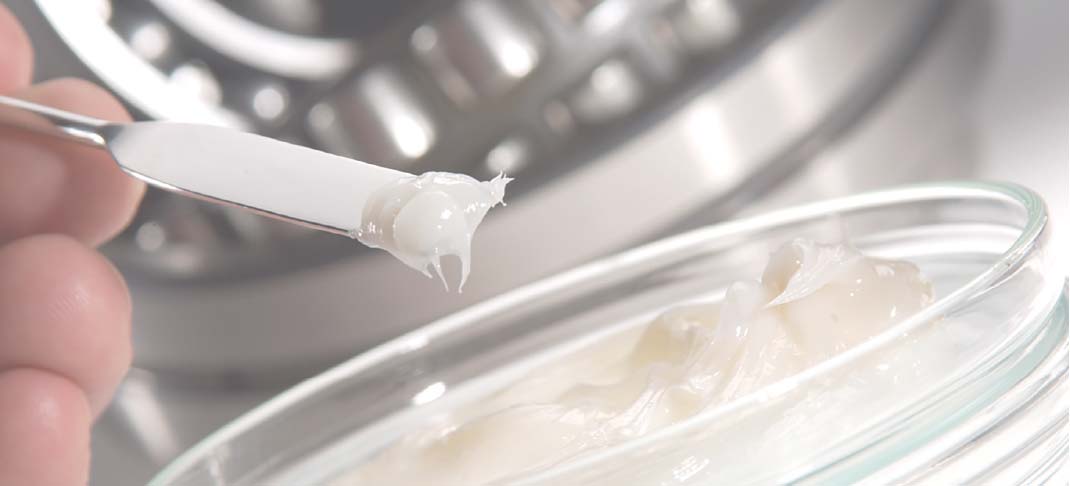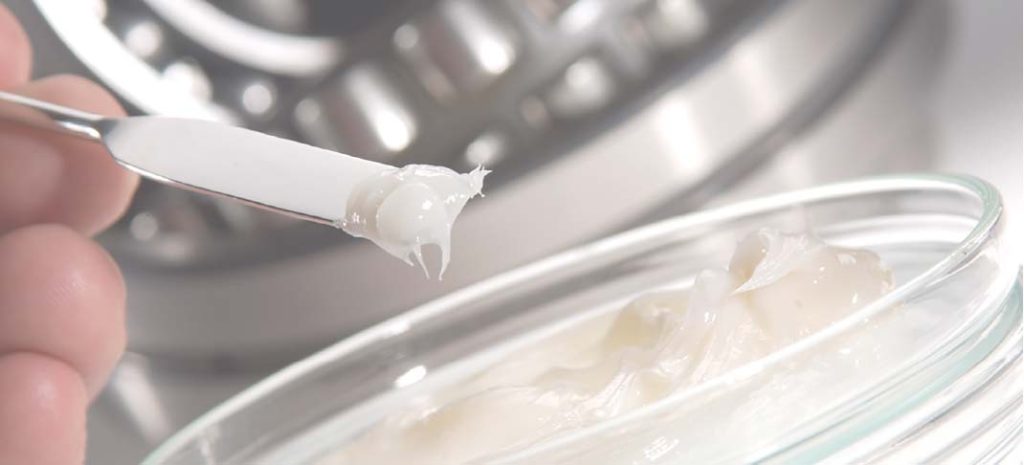 Lubricating greases
Keep things
moving
Lubricating greases from Siebert are at home in almost every industry – and do their job reliably wherever strength and endurance are paramount concerns.
Siebert special greases prevent the penetration of dirt and water, guarantee lasting mobility and damp not only vibrations but also noise. In addition, many of our lubricating greases stand out due to their excellent environmental compatibility and biodegradability.
All our products have demonstrated their performance under extreme conditions. However, you may need a completely new product for your customers in order to meet special requirements. If so, why not benefit from our comprehensive expertise when it comes to developing new high-performance greases.
Our greases for the food industry meet NSF H1 requirements and can be produced with kosher and halal certifications.
This product range offers you a choice of:
antifriction and plain bearing greases
fluid greases
high-temperature greases
high-temperature pastes
readily biodegradable greases
noise-reducing greases
odour-neutral greases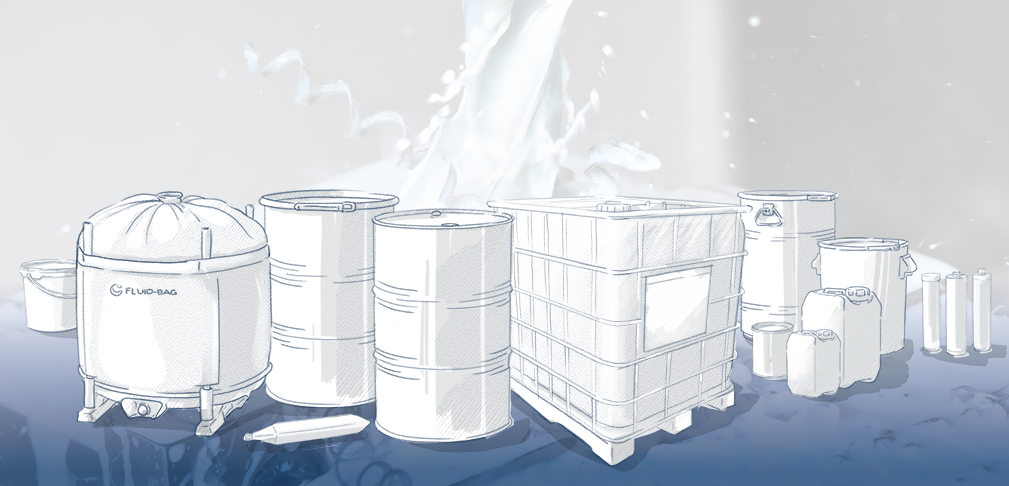 Packaging
the choice
is yours
When it comes to packaging your products, you can choose from a wide variety of packaging. This is just one of our many strengths, and is well received in all quarters.
It's not only what's on the inside, but also what's on the outside that counts. We supply your products in exactly the containers you need. These can be yours or ours, and we'll supply them either with your own or with neutral labelling.
The following formats are available in order to deliver your product range in the perfect form:
containers
drums
canisters
kegs
pails
cans
tubes
cartridges
Fluid-Bag
IBC-Containers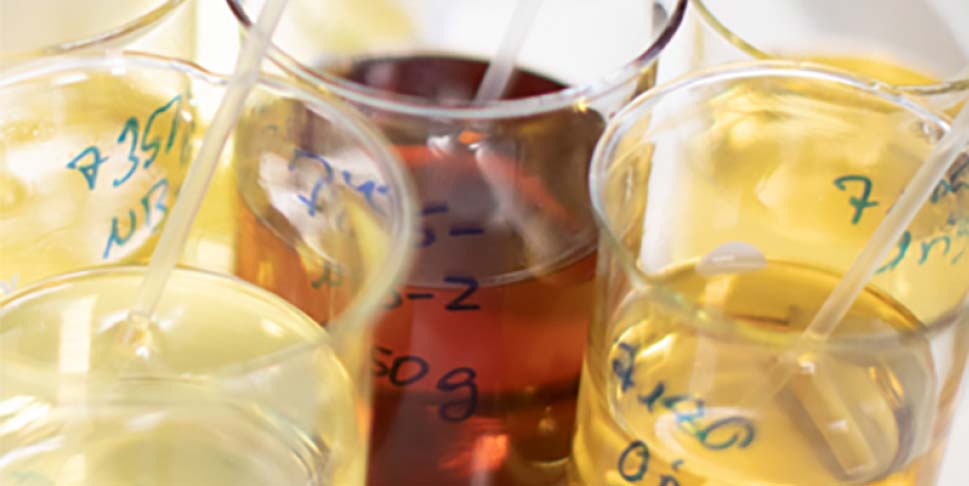 Research & development
That doesn't
exist yet
Researching and developing new products has always been part of our DNA. Take advantage of our innovative streak in order to improve the standing of your customers and your own market position with products developed specially for you – products that simply didn't exist beforehand.
Our products are often high-tech tools that were developed to overcome new hurdles and challenges. In this context, our laboratory has always been the starting point for our success. It's there that we develop suitable products for the respective customer specifications and requirements. This is also part of our job.
Over a fifth of our staff work is involved in research and development – carrying out basic research, preparing new formulations for stable fluid processes, and developing specific applications. As part of these efforts, we work closely with renowned universities and research institutes to ensure that intelligent concepts and new high-performance products regularly find their way to market for the benefit of our customers – and their customers.
How we set standards:
Metalworking fluids:
stable and highly efficient metalworking fluids
label-free metalworking fluids
user-friendly metalworking fluids: skin-friendly, odour-neutral and with sustainable properties
metalworking fluids that are free of amines, boric acid and formaldehyde
Special lubricating greases:
multi-purpose greases
high-load greases
high-temperature greases
lubricating greases for special applications
lubricating greases for the food, pharmaceutical and animal-feed industries (H1 registration optional)
Optional H1, kosher and halal certification
Fragen kostet nichts
Wir möchten gleich mit Ihnen in Kontakt kommen. Weil wir als Partner beide etwas davon haben.